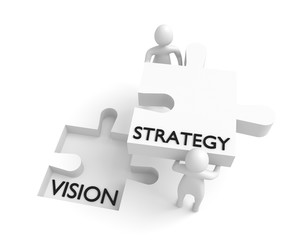 From Vision to Reality
You have an excited idea! Believe in its potential and you want to get it off the ground. The question is (I ask myself this too, a lot) how and when exactly to get started and be on the right foot? Research shows most people get hung up on the transition from vision to reality. It is obviously scary. I also heard from many entrepreneurs that they enjoyed working for themselves, that the beauty of being entrepreneur is challenging and taking risks. So, if you are ready, start some baby steps with strategic actions to make amazing progress quickly:
Know what you can do on your own and within your network:
"Sweat equity is the best equity," said Mark Cuban-a billionaire serial entrepreneur and on Shark Tank TV show. It makes sense for me to save and learn what to do rather than to pay someone else.
According to Steven Rogers, author of Entrepreneurial Finance, for his students and entrepreneurs that, passion and motivation for energy are not enough. They need to know the fundamental of finance that ultimately leads ideal wealth for themselves. The important key is learning all the fundamentals (finance, marketing, human resource…) to grow the company.
Who in your network can help you? Trusted personal connections, professional connections, and other resources are priceless. For example, share your idea and ask them questions such as "Do you think this idea has potential?", "Would you buy this product or service at that price?" etc.
2. Describe your ideal customers:
As we learned in previous class about define and describe your ideal customers whom your business is targeting. Research the market. Who will buy your products or service? Be honest and specific as possible. If you know your customers, you can figure out where and how to reach them.
3. Start a Business plan and figure out your run way:
This is a vital step. It allows you to get real details into your core business before launching. How many resources must you have? Your run way is how many days, weeks, or months before business will be able to continue based on actual resources at hand.
It is good to be optimistic but, assume it will take twice as long and cost three times as much as you think.
4. Create milestones from little to big:
Where do you want business to be a year from now? It could be a simple milestone, like "I have five paid customers at the end of day 30." By having little achievable milestones, you will be able to make steady progress while minimizing frustration.
Talk is always easier than to do what you say. Being an entrepreneur is not easy and can be overwhelming. Entrepreneur is a hero because he/she creates jobs for the people and helps give back to the society, said Steven Rogers. So, don't give up!
Resources:
Rogers, Stevenson (2014). Entrepreneurial Finance, Third Edition: Finance and Business Strategies for the Serious Entrepreneur. McGraw-Hill Education.
https://www.bing.com/videos/search?q=entrepreneurial+finance+youtube+steven+rogers&&view=detail&mid=D18BAD3B6803989D0BACD18BAD3B6803989D0BAC&rvsmid=604628EE4E2A5C27A3B7604628EE4E2A5C27A3B7&FORM=VDQVAP